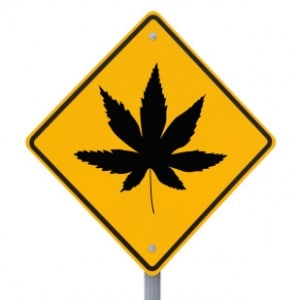 Every two years, the U.S. Centers for Disease Control and Prevention conduct a study on dangerous behaviors among teens. The agency recently released the results of the 2013 study, demonstrating a shift in teen behavior behind the wheel.
This year, the number of teens who have had a drink of alcohol during the past month decreased by 4 percent. That news is mitigated by the fact that 41 percent of teens admit to texting while driving in the past month.
KTVB News reports that the rise of smart phones in general has had a very real and provable impact on teen drivers. Throughout the last five summers, 4,000 teens have died in car accidents.
The 100 days between academic years are notoriously dangerous for young drivers. In fact, the chance of any given high-schooler being involved in a fatal crash increases by 26 percent during the three summer months.
Local News 8 reports that seven Idahoans died in car accidents in just nine days this summer. The Idaho State Police Department cites two factors for the jump in accidents: aggressive driving and distractions.
There Are a Few Simple Ways to Keep Teens From Texting While Driving
It's important to get into the habit of ignoring the phone in the car. This can prove difficult for teens who are plugged into various social-media sites and text with their friends seemingly 24/7. Smart phones alert users of new messages on social media sites, text messaging platforms, email functions and even apps and games.
The best habit to promote for teens is turning their phones to silent whenever they plan to drive, because a vibration or sound alert can often prove too tempting to resist. For parents who are worried about teens who have a history of distracted driving, it may be worth investing in an app that prevents texting when the phone senses that the teen is behind the wheel.
If you've been injured in a texting-while-driving accident, you may be entitled to compensation. An accident lawyer in Meridian can help you determine whether or not you should file an injury lawsuit.
At Johnson and Lundgreen, we've spent the past 40 years helping people like you seek justice through civil lawsuits. To speak with a Meridian accident attorney about your car accident, call us today at 1-208-376-5256.
Texting Isn't the Only Negligent Driving Concern Surrounding Teens
USA TODAY reports that drugged driving may be the new crisis on America's roads. The results of a Columbia University study indicate that marijuana played a role in 12 percent of fatal car accidents in 2010.
According to the NHTSA, high school students are most likely to use the drug while driving. A survey of students showed that approximately 13 percent have driven while high. As more states legalize the drug, experts expect this trend to continue.
Don't wait to speak with an accident lawyer if you've been injured in a texting-while-driving accident in Meridian. We can help you file a civil lawsuit to seek the compensation you need need to recover from your injuries.
To learn more, call us today at 1-208-376-5256.
https://johnsonandlundgreen.com/wp-content/uploads/2022/04/Legalization-of-Marijuana-and-Driving-e1368560543909-297x300-1.jpg
300
297
Joe Frick
https://johnsonandlundgreen.com/wp-content/uploads/2022/03/johnson-logo-2.png
Joe Frick
2014-06-18 19:17:01
2014-06-18 19:17:01
Accident Lawyer News: Negligent Driving Roundup