Now that autumn is here, the leaves are changing, and the weather is cooling down, pedestrians and bicyclists are getting outside to take walks and go for rides. There's nothing so relaxing as taking in the fall foliage as you ride down the street, or stroll under the trees. The health benefits and environmental benefits of choosing to walk or bike are manifold.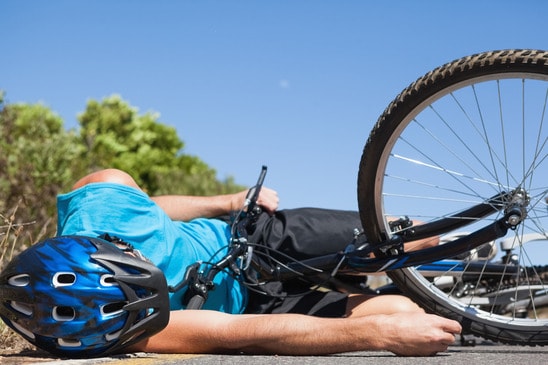 However, people who choose to bike and walk this autumn should also take a moment to review important bicycle and pedestrian safety tips.
According to the Idaho Department of Health and Welfare, in the U.S., a pedestrian is killed in a traffic crash every 120 minutes and an injury occurs every eight minutes.
The Idaho Department of Health and Welfare offers tips for bicyclists to help prevent injury.
Wear bright clothing
Use a headlight and taillight
Use reflectors
Wear a helmet
Obey traffic signals and markings
Know the rules of the road
Avoid the use of alcohol while biking
Pedestrians can also take measures to protect themselves as well. Children should be supervised near roadways at all times. Anyone crossing a road, should always look both ways before crossing. If you plan to walk at night, wearing reflective or bright clothing can help prevent accidents. If the option is available to you, you should always walk on the sidewalk. However, in cases where there is no sidewalk present, you should walk facing traffic. When crossing the street, make eye contact with drivers. Collisions are less likely to occur when both pedestrians and drivers are aware of one another. Finally, avoid taking walks after using alcohol.
Despite taking these measures, injuries are still considered the leading cause of death for Idahoans under 34 years of age according to the Idaho Department of Health and Human Welfare. And sometimes, despite the diligence of bikers and pedestrians, drivers themselves do not always follow the rules of the road. They sometimes fail to yield properly to bikers and pedestrians. In some cases, they speed through school zones, or speed in residential neighborhoods. The use of alcohol and drugs can also lead to tragic results.
Pedestrians and bikers do not have the protection of a car chassis in the case of an accident. They suffer more severe and debilitating injuries as a result. Injuries sustained following accidents of this nature can result in drastic life-style changes and even missed time on the job. Traumatic brain injury can interfere with a person's ability to sleep, work, and play. Fortunately, the law affords certain protections to pedestrians and bikers who have been injured.
Personal injury lawyers can help these individuals seek compensation and reimbursement for their injuries, pain and suffering, and missed time on the job. These lawyers can also help ensure that responsible parties pay for their negligence.
The Law Office of Johnson & Lundgreen handles all areas of personal injury law. The firm is dedicated to helping victims of bicycle and pedestrian accidents seek reimbursement and justice for their suffering.
If you have been in a pedestrian or bicycle accident in Boise or Meridian, Idaho, visit https://johnsonandlundgreen.com to learn more about how you can receive a free consultation.
https://johnsonandlundgreen.com/wp-content/uploads/2022/04/521bike4.jpg
338
600
Joe Frick
https://johnsonandlundgreen.com/wp-content/uploads/2022/03/johnson-logo-2.png
Joe Frick
2014-09-15 16:24:37
2014-09-15 16:24:37
Bicycle Safety Tips for this Autumn