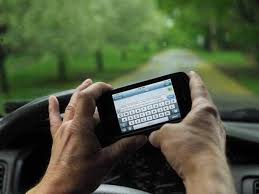 In 2012, Idaho police arrested more than 9,000 people for driving under the influence, according to the FBI Uniform Crime Report. That same year, drunk drivers killed 53 people and injured hundreds more. Police all over the state launched drunk-driving awareness campaigns, but it's easy for their message to get lost in the statistics.
A recent story in Times-News depicts how devastating drunk driving can be. Two Idaho teens may be left homeless after a drunk driver struck their family's car, killing their mother, brother, sister-in-law and nieces. The car accident also left an older brother in a coma. Besides his medical bills, they need to worry about their family's home, which the bank may repossess because the teens cannot afford the payments.
Both are currently in high school and working multiple jobs in an attempt to pay for medical expenses and funeral costs. Thankfully, their 23-year-old brother is recovering and recently woke from his coma. Framed by this story, those 53 deaths are put into perspective. They represent more than 50 families who face devastating losses every year in Idaho.
If a drunk or otherwise negligent driver has injured you, and you are not sure what to do next, call us. At The Law Offices of Johnson & Lundgreen, we help our clients seek the compensation that they deserve to help pay for medical expenses.
If you would like to schedule a free consultation with a Boise accident lawyer, call us today at 208-376-5256.
Police Look For Man Who Caused Car Accident With Ambulance
Distracted and inattentive driving is just as dangerous as drunk driving. According to the National Highway Traffic Safety Administration, distracted drivers killed 3,360 people and injured another 421,000 in 2012. The number of injuries increased by 9 percent over the previous year.
Idaho is not immune from this dangerous trend. Police are looking for a man who failed to appear for his court hearing for inattentive-driving charges. The charges stem from a car accident last year that Samuel John McCartney caused when he failed to slow down and pull over for an ambulance.
The vehicle in front of him did slow down, and McCartney veered into the other lane to avoid hitting the stopped vehicle. He struck the ambulance, severely injuring two paramedics who were riding in the back.
Distracted Driver Causes Accident In Construction Zone
More recently, another Idaho driver failed to notice signs warning him to slow down through a construction zone, and he struck a vehicle that did slow. He caused a three-vehicle accident. Fortunately, none of the drivers required emergency medical attention.
The widespread use of smart phones make distracted driving a real threat to motorists everywhere, especially when a driver texts while moving at high speeds.
If you've been injured in an accident with a distracted driver, we can help. We are proud to help victims of negligent drivers seek compensation for their injuries by filing personal-injury lawsuits. We have more than 40 years of combined experience in Idaho courtrooms, so you can count on us to provide sound legal advice.
To schedule a free initial consultation with an accident lawyer, call us today at 208-376-5256.
https://johnsonandlundgreen.com/wp-content/uploads/2022/04/negligent.jpeg
194
259
Joe Frick
https://johnsonandlundgreen.com/wp-content/uploads/2022/03/johnson-logo-2.png
Joe Frick
2014-04-23 21:18:00
2014-04-23 21:18:00
The Effects Of Negligent Driving