Memorial Day Weekend heralds the official beginning of the summer travel season. According to AAA, 34.8 million Americans will travel over Memorial Day Weekend. 89% of those who are travelling will do so by car. More people on the road over the weekend means an increased risk of car accidents. Johnson & Lundgreen are Boise and Nampa, Idaho personal injury lawyers who understand the importance of safety behind the wheel. Every year, countless accidents could have been prevented with precautions and planning. Here are a few tips to keep you and your loved ones safe this Memorial Day Weekend.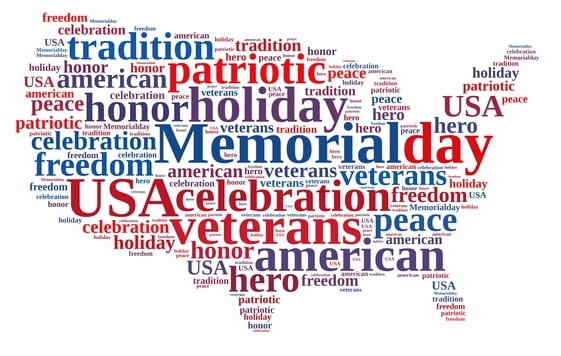 Drive at Night: Avoid leaving right after work, when rush hour traffic and holiday driving traffic is heavy. Thursday and Friday traffic during rush hour is notably bad. Instead, it might be better to travel at night, after the rush hour traffic dies down a bit. Of course, if you do plan to drive after dark, make sure you're well-rested. Fatigued driving kills countless drivers every year. If you need to travel long distances, consider taking turns driving, to make sure that each driver is refreshed and alert.
Wear your Seatbelt. According to the National Highway Traffic Safety Administration, 377 people died in crashes over the Memorial Day Weekend holiday. The best way to prevent deaths in the event of an accident is to wear your seat belt. Whether you're sitting in the back seat or the front, buckle up.
Check Your Car for Safety. Make sure your car's tires are properly inflated. If you haven't gotten a tune up recently, now may be the time. Check your oil and brakes as well.
Make Sure Your Child's Safety Seat Still Fits. If you've been waiting to travel with your young one until summer, it may be a good idea to make sure your child still fits his or her child safety seat. As your child grows, he or she may need a larger seat. Make sure that your seat is properly installed. Improper installation can lead to injury and death. Re-read the instructions and double-check for any consumer recalls.
Don't Drink and Drive. Parties. Barbeque. The Beach. Memorial Day Weekend is a great time to share a drink with family and friends. But if you do plan to drink, don't drive.
Drive Defensively. With increased traffic, stress is likely to follow. Don't drive aggressively. Follow the rules of the road and don't speed.
Don't Text and Drive and Use a Designated GPS Operator. Texting and driving fatalities and injuries are becoming just as serious as drinking and driving. Every year, countless accidents could have been prevented had drivers put down their phone. Use designated rest stops, or pull offs to send a text or make a phone call. Plan your route before you go, or designate a passenger to operate the GPS.
The Law Office of Johnson & Lundgreen wish you and your loved ones a healthy, fun, and happy Memorial Day Weekend. Stay safe and enjoy.
https://johnsonandlundgreen.com/wp-content/uploads/2022/04/photodune-7432919-memorial-day-xs.jpg
364
548
Joe Frick
https://johnsonandlundgreen.com/wp-content/uploads/2022/03/johnson-logo-2.png
Joe Frick
2016-06-02 01:05:21
2016-06-02 01:05:21
Idaho Car Accident Attorney's Memorial Day Driving Tips