Every day, people are rushed to the emergency room after being injured due to the negligence of another party. These injuries can result from drunk driving, unmarked hazards or even nursing-home neglect, and they all have one quality in common: Personal-injury laws protect the victims.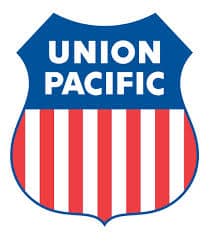 These people, through no fault of their own, might face expensive medical bills, a diminished ability to work and even post-traumatic stress disorder. Personal-injury laws afford them the opportunity to recover the compensation that they need to recover from their injuries and move forward with their lives.
If you have been injured and you believe that your injury was caused by the negligent or reckless actions of another party, we can help. At the Law Offices of Johnson & Lundgreen, we have more than 40 years of combined experience, so if you require the services of a personal-injury lawyer in Meridian, Call Us At 208-376-5256 Today!
Multi-Car Accident Reported On Bogus Basin Road
Winter in the Treasure Valley is treacherous enough that most drivers know how to safely drive on snow, but even the best drivers find it difficult to safely traverse Bogus Basin road when the conditions are poor. The sharp turns and heavy traffic flow make the road dangerous, especially after it snows.
KBOI News reports that two separate accidents caused about 11 vehicles to crash, leading to several injuries. Fortunately, none of the vehicles were forced off the edge of the road and down the steep mountain slopes, as so often happens. The police interviewed the drivers involved and are still investigating to determine if negligent driving played a role in the crash.
Idaho Supreme Court Rules In Favor Of Union Pacific Supervisor In Railroad Lawsuit
A lawsuit was initiated against a North Idaho railroad supervisor for injuries related to lead poisoning. Former employees alleged that they were instructed to cut steel beams into sections using welding torches. Generally, this is a safe practice, but these particular beams were covered in lead-based paint, which, when heated, releases dangerous fumes.
At least one worker contracted acute lead poisoning while cutting the beams. The Idaho State Journal reports that the civil case was unsuccessful, but it was appealed based on the grounds that the judge incorrectly allowed a jury member to remain on the jury after it was disclosed that they had a conflict of interest. The Supreme Court upheld the decision.
This story shows why it is important to discuss a case with an experienced, reliable attorney who will offer your sound legal advice. To help you determine if you have a good personal-injury case, we offer a free consultation.
To speak with an attorney about your injury during a no-obligation meeting, Call Us At 208-376-5256 Today!
https://johnsonandlundgreen.com/wp-content/uploads/2022/04/photodune-1865919-personal-injury-claim-xs.jpg
365
548
damg
https://johnsonandlundgreen.com/wp-content/uploads/2022/03/johnson-logo-2.png
damg
2014-02-19 21:05:27
2014-02-19 21:05:27
Idaho Personal-Injury Lawyer News Roundup