KTVB News reports that 49 year-old Anna D. Zarogoza was killed on September 17th after she ran a stop sign and hit a pick-up truck with her Honda, Civic.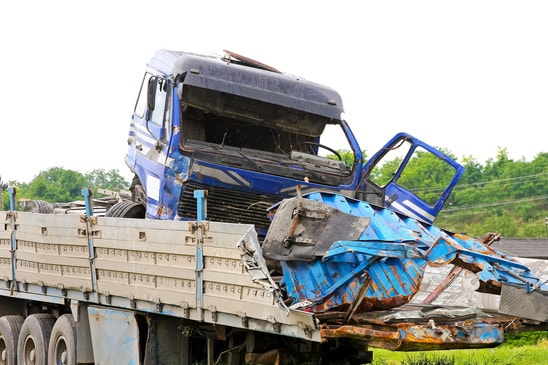 Shawn Hayes of Nampa, Idaho, along with a child in his car were both injured and taken to the hospital.
This accident highlights the deadly toll of car accidents in the state of Idaho.
According to the Centers for Disease Control and Prevention, motor vehicle accidents remain the leading cause of death in the U.S. The CDC calculates financial loss for each state for these deaths, based on medical expenses and missed work. Car crash deaths cost Idaho citizens $253 million dollars in missed work and medical bills.
Accidents occur for a variety of reasons. Alcohol use, speeding, and distracted driving are among some of the main causes of car accidents in the state. In the case of the accident that took place mid-September, it seems that failure to stop and obey traffic signs contributed to the accident. In this case, the woman's failure to stop puts her at blame or what took place. Unfortunately, a young man and child were injured as a result of her failure to stop.
Fortunately, everyone involved in the accident was wearing a seat belt.
Drivers need to take caution to obey signs, speed limits, and to pay close attention to the road while driving. Drivers should also ensure that they have had a good night's rest and that they are not inebriated due to drug or alcohol use.
The accident that took place mid-September is still under investigation, and the consequences of it are clearly tragic. The 24-year old victim and child face a difficult path to recovery ahead. Injuries following car accidents can lead to missed days at work, long physical therapy regimens, and expensive medical bills. PTSD following car accidents is increasingly diagnosed and can make it difficult for individuals to drive or ride as passengers in cars.
Fortunately, the law affords victims of car accidents ways to seek compensation and reimbursement for their pain and suffering, medical bills, and injuries. Personal injury lawyers can help victims fight negligent or careless parties in court, if necessary. If the responsible party has died, a personal injury lawyer can sometimes put in a claim against the deceased party's estate. Every case is unique and victims should seek professional guidance, as the law regarding personal injury is often complex.
The fact that the accident involved the injury of a child highlights the tragic role accidents play in child injuries every year. The CDC reports that the annual cost to injured children totals 7 billion dollars each year. No child should suffer needlessly due to the negligent actions of another person. Families face difficult choices, high medical bills, and childcare expenses following the injury of a child.
If you have been in a car accident where you were not at fault due to another motorist's failure to stop, yield, or obey traffic laws, you may be entitled to compensation and reimbursement for your injuries. The Law Office of Johnson & Lundgreen specializes in handling personal injury cases. If you or a loved one has been injured in an accident in Meridian or Boise, Idaho, you need a personal injury lawyer who can help you risk free. Contact the Law Office of Johnson & Lundgreen today to learn more about how you can seek justice.
https://johnsonandlundgreen.com/wp-content/uploads/2022/04/photodune-1865919-personal-injury-claim-xs.jpg
365
548
Joe Frick
https://johnsonandlundgreen.com/wp-content/uploads/2022/03/johnson-logo-2.png
Joe Frick
2014-09-23 16:04:12
2014-09-23 16:04:12
Idaho Woman Killed After Hitting a Pick-Up Truck