If you've been a victim of a car accident or have suffered a personal injury, there are many things you may be juggling. You may be facing exorbitant medical bills, a long rehabilitation process, physical therapy, missed time at work, and may be facing money worries about how you're going to pay for these expenses. Fortunately, the law protects individuals by allowing them to sue if they have been victims of a car accident, truck accident, bike accident, or pedestrian accident. Finding a skilled personal injury lawyer is an important first step to ensuring that justice is served and that those liable for your injuries are required to pay.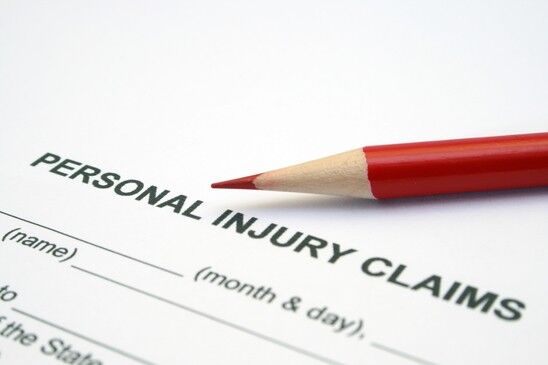 Among the many things individuals are required to consider as they go through the personal injury lawsuit process, is the independent medical examination. Your personal injury lawyer will likely ask you to provide statements of medical services you have received, in order to determine the value of your claim. Just so, the individuals liable for your injuries may also want to determine the extent of your injuries by conducting an independent medical examination. In a personal injury lawsuit, you may be required to submit to an independent medical examination in order to proceed with the lawsuit.
The Department of Consumer and Business Services offers guidelines about how independent medical examinations are to be conducted. The American Medical Association also has a table outlining what patients can expect when they visit an independent medical examiner. The independent medical examination provider is required to provide an unbiased examination and offer a report on the findings from the exam. It is important to understand that an independent medical examiner will not be your doctor, but will rather assess the nature and extent of your injuries and then report them. You have a right to receive a copy of the report and to be treated with respect and dignity during an independent medical examination.
During the examination, your identity will be verified and the procedures will be explained. You have the right to terminate the examination if you suffer from pain, and you also have a right to ask questions and have those questions answered. You should also be given private space to disrobe. Finally, if the procedure is invasive, you will be informed about any risks involved and may be asked to sign consent forms.
Before you submit to an independent medical examination, it is important that you speak to your personal injury lawyer. An independent medical examination can be a very stressful process, and your lawyer can help make sure that you are prepared for it. Being honest, but clear about how you have been injured and about the pain you are suffering is important when you are in the examination. Your lawyer will review your medical records to make sure that your independent medical examination presents an accurate assessment of your injuries.
Johnson & Lundgreen are personal injury lawyers in Meridian and Boise, Idaho who have the experience and the knowledge to help you navigate all aspects of a personal injury claim. Contact us today to learn more about how we can help you protect your rights.
https://johnsonandlundgreen.com/wp-content/uploads/2022/04/photodune-4488545-gavel-xs.jpg
365
548
damg
https://johnsonandlundgreen.com/wp-content/uploads/2022/03/johnson-logo-2.png
damg
2015-02-13 17:00:00
2015-02-13 17:00:00
Independent Medical Examinations: What You Need to Know