Most people in Meridian look forward to summer all year long. It's a great time and place to spend time outdoors, but police are warning drivers in the area to exercise extra caution for the next few months.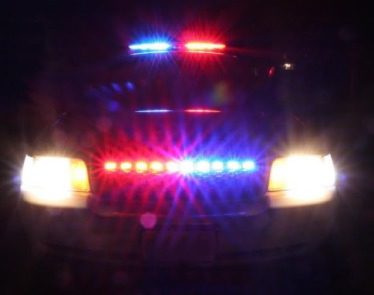 According to KREM News, local police stations are urging drivers to slow down and pay special attention to their driving, as the 100 days after memorial day are the most dangerous on the roads.
There are many reasons behind this trend, including the fact that teens are out of school and on the road more often. Authorities also say that drivers tend to go faster during the summer after driving cautiously through the colder months.
Summer time also means more DUIs. The next three months strain law enforcement agencies and local hospitals that try to keep up with the increased amount of negligent driving victims.
If you're involved in a serious car accident with a reckless driver, call us as soon as possible to speak with an accident attorney. At the Law Offices of Johnson & Lundgreen, we offer 40 years of experience in personal-injury law that you can rely on when you need it.
We understand how difficult it is to recover from your injuries, especially when an insurance company offers you less than you deserve, and we're here to help.
To arrange a consultation with an accident lawyer, call us today at 208-376-5256.
Car Accident Leaves Two Drivers Injured on Interstate Near Meridian
Police are particularly concerned about accidents that occur on I-84, because of the increased speed and the amount of traffic. Generally, accidents that occur on the interstate will involve more than two vehicles, which no one is likely to forget after the 40-car pileup earlier this year.
KTVB News reports that Elijah Paul was driving west on I-84 when he struck a platform that had fallen off a trailered boat. He slammed on his brakes, causing the van behind him to strike the back of his car.
The accident pushed Paul's car into the other lane and into the path of a semi-truck. Amazingly, everyone involved survived the Truck accident. Paul and his passenger were both wearing seatbelts and suffered minor injuries. The hospital released them both that day.
Police are still trying to determine where the platform came from and are looking for witnesses.
Car Hits Two Pedestrians in Front of Grade School
The Idaho State Journal reports that a driver struck two adults who were waiting in front of a school just before classes started. Fortunately, no children were involved in the crash.
Paramedics took both adults to a nearby hospital, where doctors treated them for serious injuries. The school released a statement, saying that both victims will fully recover.
The school also staffed additional counselors the next day to help students who witnessed the accident.
If you're recovering from injuries you received in an accident with a negligent driver in Meridian, we can help you seek compensation.
At the Law Offices of Johnson & Lundgreen, we proudly represent accident victims in Meridian.
If you would like to schedule a case evaluation with an accident lawyer, please call 208-376-5256.
https://johnsonandlundgreen.com/wp-content/uploads/2022/04/police-car-lights.jpg
480
640
Joe Frick
https://johnsonandlundgreen.com/wp-content/uploads/2022/03/johnson-logo-2.png
Joe Frick
2014-06-05 14:32:35
2014-06-05 14:32:35
Three-Car Accident Sends Two to Hospital, and Other Accident Lawyer News