It's called collision avoidance or collision mitigation technology, and it has the potential to save countless lives every year from truck accidents. According to the Washington Post, every year distracted driving accounts for approximately 58% of traffic accidents. The use of prescription drugs also contributes to countless accidents that are the result of human error. The Washington Post notes that prescription drug use has quadrupled since 1999. The use of drugs rival alcohol for causing deaths and injuries. In fact, research suggests that human error is responsible for 94% of accidents.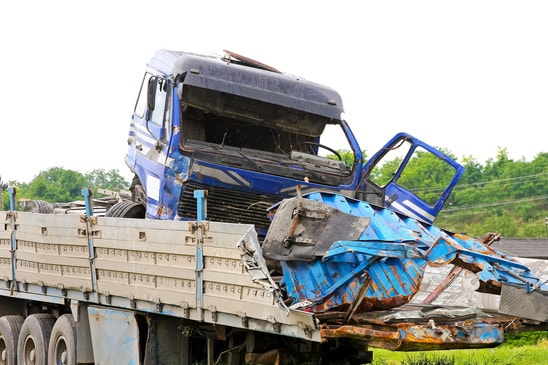 Yet, with new technology, many of these accidents can be avoided altogether. AJC reports that collision avoidance systems on trucks can take over the truck, initiating the brake systems and slowing down the vehicle if the driver is too drowsy, drugged, or distracted to stop the car. Currently technology has advanced to the point where a truck could be stopped not only in cases involving moving objects, but also for stationary ones.
Truck accident attorneys in Boise and Nampa, Idaho see far too many cases where attentive driving could have prevented serious injuries and saved lives.
Yet, despite the clear value of this new technology, the federal government has moved slowly on requiring large commercial trucks to use the most up to date collision avoidance technology. Congressional committees have stopped or slowed down legislation that would require every commercial vehicle to have collision mitigation technology. While the technology can protect private vehicles as well, truck accidents are more likely to result in serious injuries and damages. Truck drivers also spend more time driving than the average driver, increasing their risk of error or accidents.
While there are federal laws in place that restrict the hours of service drivers can be on the road and make it illegal for truck drivers to use dangerous prescription drugs, it is well known that these laws are broken across the country everyday—with tragic consequences. Technology has the potential to protect drivers and pedestrians from accidents that occur because a driver didn't stop or slow down in time. When the driver makes an error, the car's system takes over.
The advanced truck systems use radars to detect hazards in the road ahead. If the driver doesn't react to the hazard, the truck will automatically slow down or brake. According to the National Transportation Safety Board, in 2011 and 2012, 250 people died in rear-end truck accidents.
The Law Office of Johnson & Lundgreen is closely watching these laws that have the potential to prevent hundreds of deaths and countless injuries each year. However, if you've been injured in an accident, you need a truck accident attorney in Nampa or Boise, Idaho who can assist you with your case. Many factors must be considered when seeking a recovery for damages related to these injuries. Contact our firm today for a free, initial consultation. We'll offer an honest assessment of your case.
https://johnsonandlundgreen.com/wp-content/uploads/2022/04/photodune-9290507-woman-having-a-car-accident-xs.jpg
365
547
Joe Frick
https://johnsonandlundgreen.com/wp-content/uploads/2022/03/johnson-logo-2.png
Joe Frick
2015-11-25 17:02:08
2015-11-25 17:02:08
Truck Accident Attorney Looks At Technology That Could Save Lives in Boise and Nampa, Idaho