A recent study performed by the Journal of Injury Control and Safety, found that truck crashes lead to 4,500 deaths each year in the U.S. These accidents also lead to injuries that result in lost time at work and lowered quality of life. Trucks only account for 8% of the total traffic on the road each year, yet they are involved in 11% of the accidents that take place. Crash severity was found to be directly linked to driver inattention and the use of drugs. When trucks were travelling at higher speeds, they were twice as likely to be involved in an accident.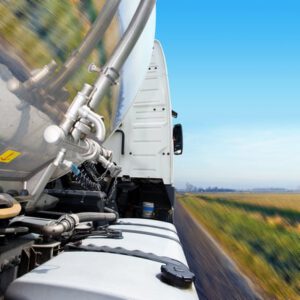 The decisions that truck drivers make while they are behind the wheel matter. Victims of truck accidents sometimes face years of rehabilitation and recovery. Because truck companies often have teams of lawyers fighting on their side, it is important that individuals and families seek assistance from a semi truck accident attorney who can fight for their rights.
While it might seem hard to believe that truck drivers would drive under the influence of drugs, it is important to remember that truck drivers may be taking prescription medication that could affect their ability to drive. Not all drivers may be aware that certain medications may impair their ability to concentrate or affect their alertness. Some drivers abuse prescription medications to stay awake or pull long hours. While federal regulations limit the amount of time drivers can stay on the road, some companies place pressure on drivers to meet unrealistic schedules to deliver goods on time. With the holiday season approaching, these pressures may be more intense. Changes in traffic conditions due to holiday travel, increased pressure from merchants, and workforces that may want time off to be with their families, all make it difficult for drivers to do their jobs safely. Tiredness, use of drugs, or even distraction when drivers call home while on the road can increase the risk of accidents.
Weather conditions also impact when and how accidents occur. With the winter season upon us, poor visibility, slick roads, and snowy conditions raise the stakes.
When drivers use drugs, drive inattentively, and people get hurt, companies and drivers should be held accountable. A truck accident attorney in Boise, Idaho can assist victims in getting the recovery they deserve.
Yet, what should you look for in legal counsel? According to According to USAttorneys.com, individuals should look for a lawyer who is comfortable in court settings, who specializes in truck accident claims, and who has a good reputation in his or her field. Individuals want an aggressive lawyer who will push for results, but who will also work with all parties involved to get the best possible outcome for your case. A strong attorney will be a good negotiator who has handled cases similar to yours.
If you've been injured in a truck accident in Boise or Nampa, Idaho, you need a personal injury lawyer with the qualifications, the skill, and the knowledge to get you the recovery you deserve. The Law Office of Johnson & Lundgreen offers free case evaluations to individuals and families whose lives have been impacted by truck accidents.
https://johnsonandlundgreen.com/wp-content/uploads/2022/04/photodune-2530538-truck-cab-and-tanker-trailer-xs.jpg
447
447
damg
https://johnsonandlundgreen.com/wp-content/uploads/2022/03/johnson-logo-2.png
damg
2015-12-07 19:55:52
2015-12-07 19:55:52
Truck Accident Deaths Total 4,500 Each Year Study Finds: Boise Attorney Weighs In