In an effort the lower the number of accidents that take place every year caused by driver fatigue, the U.S. Department of Transportation is planning to put in place a new law that would require drivers to use digital travel logs.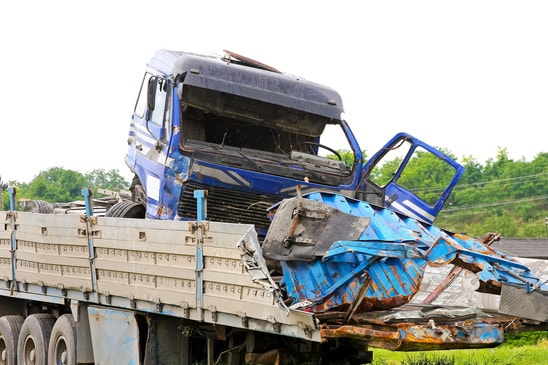 According to the Idaho Statesman, many of the larger trucking companies that operate in the Boise, Meridian, and other Idaho areas have already made the switch to electronic logging. The Idaho Statesman reports that the mandate should be officially on the books by the end of the year, despite some grumblings from the trucking industry.
The hope is that the new requirement will prevent drivers from falsifying log books, a practice that allows drivers to stay behind the wheel longer than federal requirements allow.
Drivers who have used the new electronic system found the logs easier to use and appreciated the cut in paperwork. However, smaller trucking companies complain that the new mandate will make it difficult for them to operate.
The electronic logs are kept by companies and are available for review by law enforcement in the event of a truck accident. According to the Federal Motor Carrier Safety Administration, electronic logging devices will make it more difficult for drivers to misrepresent the amount of time they have been on the road, thus increasing compliance. Individuals who have suffered a personal injury due to a fatigued truck driver can access these records. Truck accident lawyers in Boise can also use the evidence of electronic travel logs in civil court if drivers break federal laws.
Estimates suggest that the electronic logs will save U.S. drivers $394 million every year and prevent 434 injuries and 20 deaths.
The Federal Motor Carrier Safety Administration also reports that the use of electronic devices can protect drivers from harassment from employers. Truck companies that use the devices to push their drivers into an hour of service violation may be subject to heavy penalties—up to $11,000. Companies and drivers will retain ownership of the logs and the logs will only be used for roadside inspections or in the event of an accident. This protects drivers' privacy.
According to one study, driver fatigue is responsible for as many as 12% of the total truck crashes that took place in 2012. Truck accidents can lead to more serious injuries and even fatalities. Trucks carry heavy weights which can lead to greater forces during an accident. Federal regulations are in place to mitigate the risk to the public, but it is well-noted that companies sometimes pressure drivers to falsify records and drivers often comply.
If you've been in a truck accident in Meridian or Boise, Idaho, it is important to protect your rights. A truck accident attorney can assist you and help you build a strong case. Truck companies often have the money and the resources to hire teams of lawyers to protect them after an accident. You need representation you can trust. The Law Office of Johnson & Lundgreen offers compassionate and caring counsel to truck accident victims in Boise or Meridian, Idaho. Contact us today for a free, initial consultation to learn more.
https://johnsonandlundgreen.com/wp-content/uploads/2022/04/photodune-2848923-truck-collision-xs.jpg
365
548
Joe Frick
https://johnsonandlundgreen.com/wp-content/uploads/2022/03/johnson-logo-2.png
Joe Frick
2015-10-23 16:15:14
2015-10-23 16:15:14
Truck Accident Law is Changing: Drivers Will Use Electronic Travel Logs in Idaho