Boise, Idaho lawmakers are poised to sign a bill into law that would allow trucks to carry loads up to 129,000 pounds on Idaho roads. The law would put Idaho's truck load limits on par with Montana, Wyoming, Utah, and Nevada—but will the new law put drivers at risk?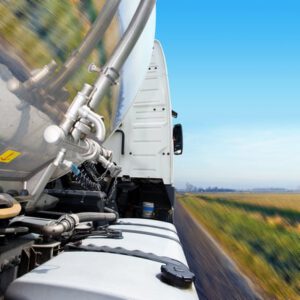 When KIVI-TV spoke to a board member of the Idaho Trucking Association, the law received praise. Many loads need to be broken down into smaller sections when they pass through Idaho in order to comply with the law as it stands. The current limit on truck loads is 105,000 pounds. This is lower than the load limits placed on trucks in neighboring states.
Yet, critics of the new law claim that it is not in the state's best interest to increase truck loads. AAA expressed concern that large trucks driving on the same roads as small cars will increase the risk of accidents. The Idaho Transportation Department disagrees. After a ten year study, the department found that new safety standards actually make the heavier trucks safer. Heavier trucks, the department argues, have more axles, which increase the braking power of the truck. While a lighter truck may only have 7 axles, a truck carrying heavier loads has 9 axles, meaning the truck has more control and ability to stop. Yet, the department doesn't address the increased damages that heavy loads can cause in an accident where a driver fails to brake.
Despite these studies, one thing is for sure. If the new law is passed, it might mean increased truck traffic in the state of Idaho. More trucks mean more of a potential for accidents. The risks are not just safety-related. Heavier trucks also cause more damage to roadways. More damaged roadways mean a greater risk of accidents. According to Traffic Technology Today, damaged roads not only damage vehicles, but put drivers at risk. When roads are potholed or damaged, drivers may avoid these sections, weaving around obstacles and thus increasing the risk of getting into an accident. Drivers may also brake suddenly to avoid running over potholes or damaged sections of road. This can also lead to accidents.
At the end of the day, the impact of the new truck law on drivers remains to be seen. However, if you've been in an accident with a truck, it is important to understand that Idaho and federal law offers important protections. You have the right to seek damages for medical expenses, pain and suffering, and lost wages that result from an accident with a semi truck. A truck accident attorney may be able to assist you in getting the justice you need and deserve. Because truck accidents involve many aspects of the law, it is important to find a qualified attorney who can fight for your rights to the fullest extent under the law. The Boise Law Office of Johnson & Lundgreen are semi truck accident lawyers in Boise and Nampa, Idaho who can assist you.
https://johnsonandlundgreen.com/wp-content/uploads/2022/04/photodune-3141475-big-18-wheeler-xs-1.jpg
398
503
Joe Frick
https://johnsonandlundgreen.com/wp-content/uploads/2022/03/johnson-logo-2.png
Joe Frick
2016-02-26 18:45:15
2016-02-26 18:45:15
Will Heavier Truck Loads Lead to More Truck Accident Lawsuits in Boise?