From how high would you have to fall to suffer a serious injury? You may be surprised how many life-altering accidents result from slipping on ice or tripping and falling to the ground.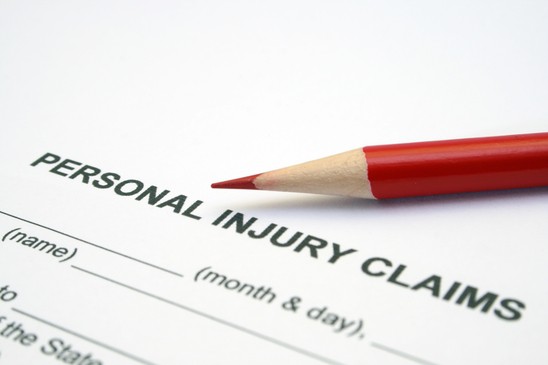 Common fall injuries include herniated discs, fractures, strains, sprains and tailbone injuries. The locus of the injuries is most often the hands or the back, depending on how the person falls.
These types of injuries are also more common than you might believe. According to the World Health Organization, more than 37 million people are injured severely enough by falls that they require medical attention each year, making falls the second largest cause of accidental injuries worldwide.
A Fall On Ice Sent Sheryl Lambert To The Hospital With Serious Injuries
You won't have to look far to find someone who has been severely injured in a fall. The Idaho Statesman reports that Sheryl Lambert was walking around the Grove Plaza and taking in the New Year's celebration, which included the now famous "potato drop," when she slipped on a patch of ice and broke her ankle.
Paramedics rushed her to the hospital, and her injuries were severe enough that she underwent surgery and other medical treatments. This week, she filed a notice of tort claim, which informs the defendant that she is planning a lawsuit. In this case, she sent the notice to the city's urban renewal agency.
If you find yourself in a similar situation after falling or slipping in a parking lot or inside a store, give us a call to see if you qualify to file a personal injury lawsuit.
At the Law Offices of Johnson & Lundgreen, we handle many types of personal-injury law including auto accidents, premises liability and wrongful death. To learn more about our services or to schedule a free consultation, please give us a call at 208-376-5256.
Her Notice Could Lead To A Personal-Injury Lawsuit
Lambert's notice doesn't specify her exact expenses, but it mentions that she may seek more than $100,000 in damages if she goes to trial. Now, the urban renewal agency will have about a month to dispute the notice or settle with Lambert. Otherwise, she can launch a lawsuit.
Lambert claims that the agency had a duty to maintain a safe environment free of hazards for the celebration, saying that her injuries were a result of them failing in that duty.
Personal Injury Attorney
Personal Injury is more than about suing someone. In fact, that's a small portion of what we do. It's more about culture than about knowledge- Click Hero states that "company culture is simply a way of running a business with long-term goals in mind". Our goals are to make sure your best interests are met, that your case gets our full attention, and that you are fairly compensated.
If you are looking for an experienced personal-injury lawyer in Meridian, come visit us. We have more than 40 years of combined experience in courtrooms, so you can count on us to provide you with sound, reliable legal advice. To schedule a consultation, call 208-376-5256.
https://johnsonandlundgreen.com/wp-content/uploads/2022/04/photodune-469400-personal-injury-lawyer-with-client-xs.jpg
365
548
Joe Frick
https://johnsonandlundgreen.com/wp-content/uploads/2022/03/johnson-logo-2.png
Joe Frick
2014-03-25 16:06:34
2014-03-25 16:06:34
Woman Hires Personal Injury Lawyer After Fall