No one bears responsibility when a car strikes a deer in the road, but a horse is another matter entirely. The Idaho Statesman reports that a car struck a horse on Highway 16, not far from Meridian. Alma Sanchez was driving with two coworkers.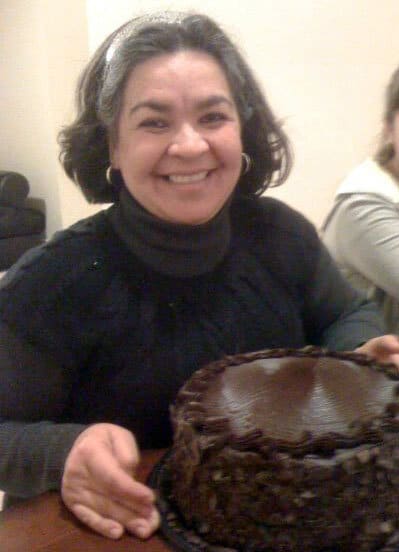 The three women were on their way to work at a frozen-food packaging company. Sanchez, who had worked at Mountain View Packaging for about a year and a half, had grown close to many of the 45 employees.
Sometime between 5 a.m. and 6 a.m., her vehicle struck a horse on the highway. Sanchez was not wearing a seatbelt and died at the scene. Her two passengers, who have not been identified, were seriously injured and taken to a local hospital.
The Tragic Car Accident Leaves Six Daughters Without Their Mother
Her boss closed the business down for the day when he heard so he could let the employees grieve. They aren't the only ones who were shocked to hear about the accident; Sanchez had a total of six daughters whose ages range from 15 to 30. Two of the six still lived with their mother. She is also survived by her own parents and her sister-in-law, who is taking care of the youngest children.
In the wake of the accident, Idaho State Police (ISP) are investigating and trying to determine why the horse was in the road. They report that there was a broken fence panel nearby that may be to blame. Although the area is not designated as free range, reports of animals on roadways are common.
If you or a loved one has been injured in an accident that was caused by the negligence of another party, don't hesitate to call us. At the Law Offices of Johnson and Lundgreen, we have decades of experience with wrongful death in Meridian. We can help you seek justice for your loved one and the compensation needed to organize a proper funeral. To learn more about our services, Call Us At 208-376-5256 Today!
ISP Reports That The Owner Of The Horse Could Face Criminal Charges
Depending on whether or not this has happened before, the owner of the escaped animal could face penalties and even criminal charges. If the investigation determines that the owner knew that the fence should be replaced but did nothing about it, they could be liable for a wrongful-death lawsuit from the Sanchez family.
Finding animals on or near roadways is not uncommon in Ada County. Officials documented more than 700 instances when a dead, injured or wandering animal was reported on local roads.
A wrongful-death lawsuit is not guaranteed to bring you closure. What it can do is help to uphold justice, prevent future accidents from occurring and help to ease the financial burden of funeral and burial arrangements. If your loved one has passed and you feel that their death resulted from negligence, Call Us At 208-376-5256 Today!
https://johnsonandlundgreen.com/wp-content/uploads/2022/04/photodune-824920-bodywork-damage-xs.jpg
371
540
Joe Frick
https://johnsonandlundgreen.com/wp-content/uploads/2022/03/johnson-logo-2.png
Joe Frick
2014-03-11 18:07:05
2014-03-11 18:07:05
Car Crash Could Lead To Criminal Charges, Wrongful-Death Lawsuit