Despite Honda's massive recall which affected 28 million vehicles manufactured between 2002 and 2015, people are still dying from defective airbags. According to the New York Times, a Texas teen was killed when her Honda Civic's Takata airbag ruptured during a car accident. Takata's airbags have been recalled because when the bags rupture, they can eject deadly shrapnel at drivers and passengers. The crash was called "minor." The young driver would have survived had she not been struck by the piece of metal ejected by the airbag.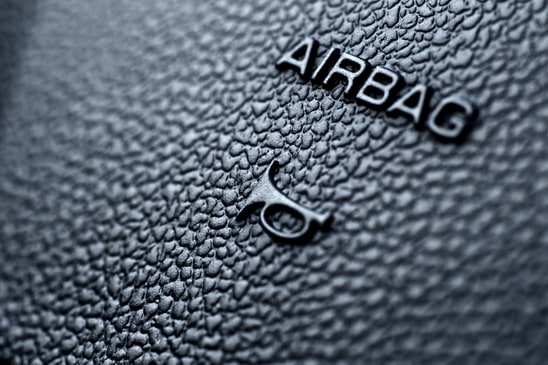 Despite the fact that the vehicle had been recalled several times since 2011, the airbag had not been fixed. The family of the victim never received recall notices.
The most recent death involving a recalled vehicle highlights one of the difficulties with America's recall system. While many vehicles are recalled every year, owners aren't always aware that their cars have been subject to a recall. Manufacturers send letters to owners and to any other "registered owners," but used car dealers are not required to inform new owners that a car has been recalled. And, not all second-hand buyers register as owners. Additionally, used car dealers can sell vehicles that have been recalled without repairing the defect. At the end of the day, it is often up to vehicle owners to regularly check on recalls to make sure that their vehicles don't have deadly defects.
The recent airbag related death comes in the wake of other preventable deaths and injuries due to a general lack of information about the recall. At least 100 people have been injured due to the defect.
14 automakers are affected by the recall and the defect has been reported for over a decade now. Millions of people may be driving vehicles that are dangerous and deadly. Despite the risk, the National Highway Traffic Safety Administration has no authority to prevent people from driving the defective vehicles.
According to the Idaho Statesman, drivers can find out if their cars have been recalled by visiting Safecar.gov and entering their vehicle's VIN number into an online database.
Yet, even if owners choose to take their cars in for repairs, they may face additional difficulties from dealers. One of the challenges owners face is that dealers can sometimes take months to get the parts they need to repair a vehicle. One driver told the Idaho Statesman that he won't get his car back until the end of the summer.
There have been reports of dealers denying owners requests for loaner vehicles. Some drivers have to turn over their vehicles in order to receive rental cars. Many complain that the process is complex and not all drivers are aware of their rights.
Vehicles with Takata airbags are not the only ones on the road subject to defects. If you've been in a car accident or were hurt due to a suspected defect in your vehicle, you may be entitled to money to pay for medical expenses, pain and suffering, and lost wages. The Law Office of Johnson & Lundgreen are personal injury attorneys in Boise and Nampa, Idaho who protect the rights of those who have been injured.
https://johnsonandlundgreen.com/wp-content/uploads/2022/04/photodune-3338230-airbag-and-honk-xs.jpg
365
548
damg
https://johnsonandlundgreen.com/wp-content/uploads/2022/03/johnson-logo-2.png
damg
2016-04-08 17:41:55
2016-04-08 17:41:55
Personal Injury Lawyer in Idaho Discusses Takata Recall—People Still Dying From Defective Airbags