BOISE and NAMPA, Idaho. Dealerships may be offering holiday deals on used cars over the holidays, buy buyers thinking about getting a used car or a car as a gift should be aware of dangerous and deadly recalls and the impact these recalls can have on a used car purchase. According to Car and Driver used car dealerships can sell cars even when the car is under recall. This means that the used car you're getting may be equipped with one of the millions of defective Takata airbags, or may have a host of other known defects. Worse, your used car dealership may not be legally required to disclose any of these facts.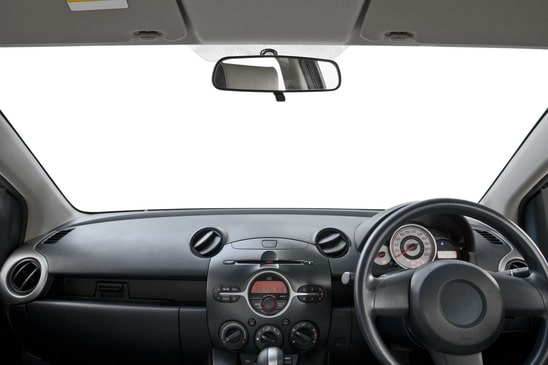 Currently 29 million vehicles are under recall for defective airbags. These defects have been linked to 180 injures and another 11 deaths. While many dealers are aware of these defects and choose to tell buyers (buyers can get the defective airbags repaired for free from the manufacturer), other dealers may not be aware of the recalls or may choose not to tell potential buyers that the cars are subject to a defect. After all, dealers who choose to take used cars off the market when they have defects stand to lose quite a bit of money.
It is currently not illegal to sell a used car with a known defect. At the end of the day, it is up to consumers who are buying used cars to understand the product they are purchasing. Before buying any used car, ask for the VIN number and run it through this website, safecar.gov. The database has a list of recalled vehicles. If the car is subject to a defect, you have options. You can buy the car and get the defect repaired for free. You can ask the dealer to repair the defect before you buy. Or, you can just choose another car. At the end of the day, you should understand your options and also understand that it can take some time to repair a defective airbag with the dealer. So, if you need the car for work, you may want to find a model that isn't defective.
Laws regulating used car dealerships aren't likely to change any time soon. According to the New York Times, the Federal Trade Commission recently said that used car chains are permitted to advertise cars as repaired and inspected even if the cars are subject to known defects. A dealer's certification of safety and inspection may not mean defect-free. Yet, dealers are required to tell buyers how to determine if their car has been subject to a recall. Dealers may have some degree of responsibility in informing new owners about their rights. Critics claim that the law doesn't require used car dealers to provide buyers with enough information to make informed decisions.
Given the law, what options do buyers have if they are injured in an accident involving a defective car? Some buyers have pursued lawsuits against car companies, but pursuing a personal injury lawsuit against a large car company can be challenging. The Boise and Nampa car accident lawyers at the Law Office of Johnson & Lundgreen understand the complex steps that must be taken when pursuing a personal injury lawsuit. Your best bet is to do your research before you buy. But, if you have been hurt in an accident, visit www.johnsonandlundgreen.com. We can look into the circumstances of your injury and help you understand your options.
https://johnsonandlundgreen.com/wp-content/uploads/2022/04/photodune-7519144-san-francisco-ca-april-2014-tesla-motors-model-s-sedan-elect-s.jpg
638
940
Joe Frick
https://johnsonandlundgreen.com/wp-content/uploads/2022/03/johnson-logo-2.png
Joe Frick
2016-12-27 15:57:10
2016-12-27 15:57:10
Buying a Used Car Over the Holidays? Better Check Twice.